How to create a built-in SMTP server
See how to configure Ozeki SMS Gateway's built-in SMTP server with a selected domain name and port number. Ozeki SMS Gateway's SMTP server accepts any e-mail and forwards it in SMS message. The recipient's phone number should be in the local-part of the e-mail address. For example +441234657@smsgw.yourcompany.com
You can set e-mail to SMS alert forwarding by configuring Ozeki SMS Gateway's built-in SMTP server. You will see how to configure it on the following page. An enabled SMTP server has it's own Email domain, so you can send e-mail messages to this domain. The local-part of the receiver's Email address should be the phone number targeted by the SMS. For example you can send an e-mail to +441234567@smsgw.yourcompany.com.
The subject and/or body of the e-mail is sent as an SMS alert to +441234567. Using the domain name is not obligatory, you can use the IP address of your Ozeki SMS Gateway as well (Figure 1).


Figure 1 - Forwarding E-mail directly as an SMS alert
Keep in mind that the built-in SMTP server of Ozeki SMS Gateway cannot forward e-mail messages to other Email servers, so if you connect your Email client to Ozeki SMS Gateway's SMTP server, you can only send e-mails to SMS Gateway.
Emails arriving on your company's SMTP server can be automatically forwarded to Ozeki SMS Gateway (Figure 2) if the domain fits Ozeki SMS Gateway's SMTP domain. The difference is that in your computer (e.g. 192.168.0.11) you should configure your company's SMTP server (e.g. smtp.company.com), which will forward some of your mails to Ozeki SMS Gateway. For example if you send an email to +441234657@sms.company.com, the subject and/or body will be sent to +441234567.
When using this configuration you should create a DNS entry to Ozeki SMS Gateway (e.g. sms.company.com -> 192.168.0.10). The reason for this is that most companies' email relays will not forward emails to IP addresses. This is why +441234567@192.168.0.10 is not a valid email address. You should use +441234567@sms.company.com instead for your messages to be forwarded to Ozeki SMS Gateway.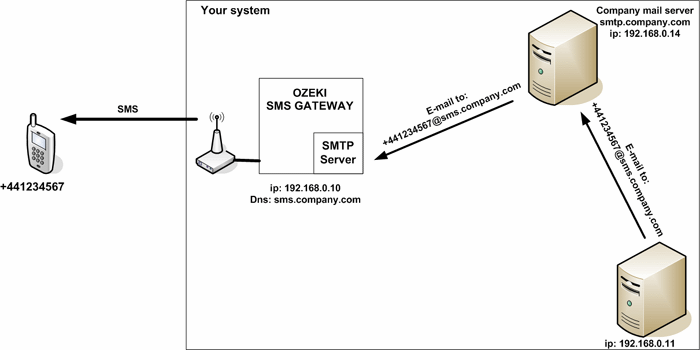 Figure 2 - An email forwarded through a company's mail server to Ozeki SMS Gateway
Step 1 - Create the SMTP service
The creation of on SMTP service in the SMS Gateway is super easy, it takes just a few clicks. First, open the SMS Gateway application, and on the toolbar, click on the icon of the Advanced option. Here, as you can see it in Figure 2, just click on the Create new Service button.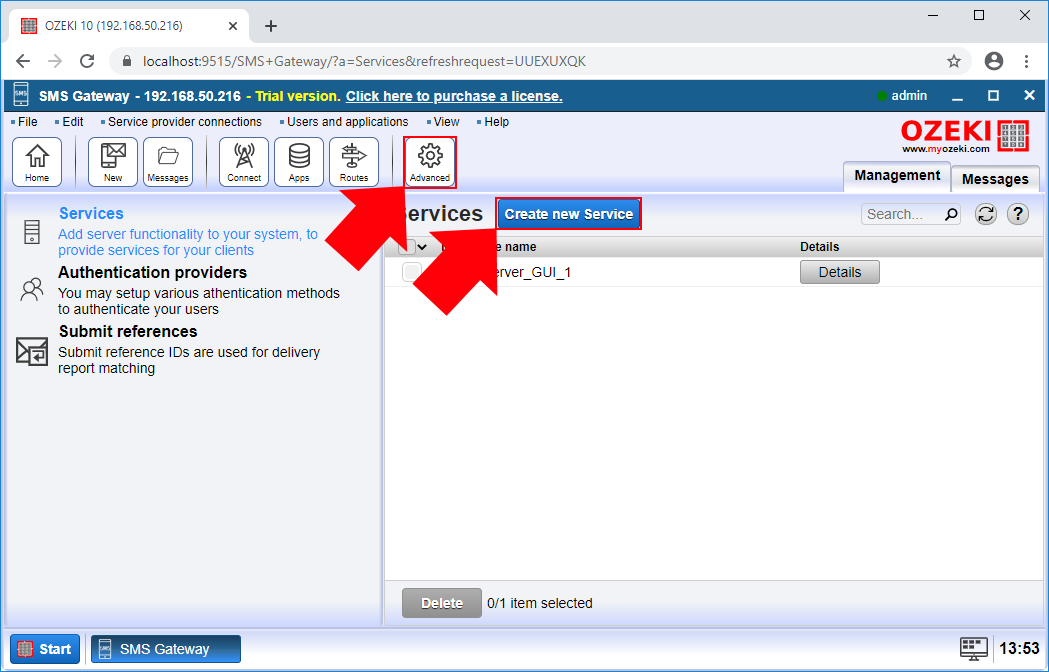 Figure 3 - Create a new SMTP service in SMS Gateway
Next, you need to select the E-mail option from the list of avalable service types. After you selected the E-mail option, like Figure 3 demonstrates it, you need to click on the SMTP service type.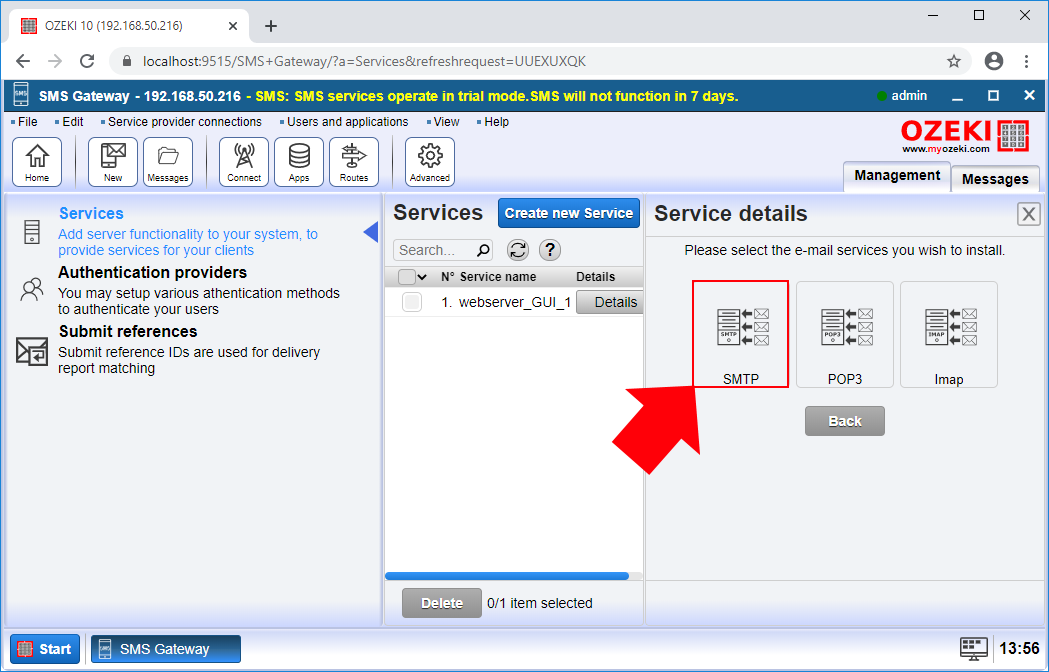 Figure 4 - Select the SMTP service type
Step 2 - Configure the SMTP service
Here, in the configuration menu, you need to provide a name for the service. This name will be used by the SMS Gateway to identify the connection. The next thing, that you need to do here is to specify a port number for the SMTP service (Figure 4). This is 25 by default, and you can leave it there.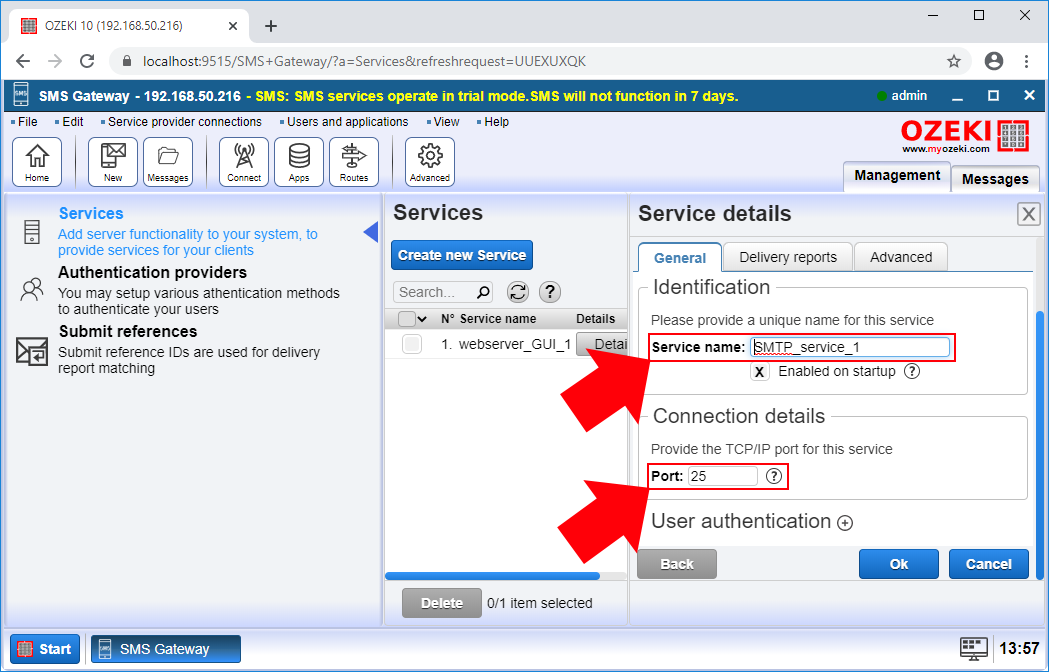 Figure 5 - Provide details for the SMTP service
Step 3 - Advanced configuration of STMP service
The Delivery Report tab contains some other setting that you can modify as well. As you can see it in Figure 5, you can modify the details of the SMTP server. Here, you can set the name of the Host, modify the SMTP security and authentication details.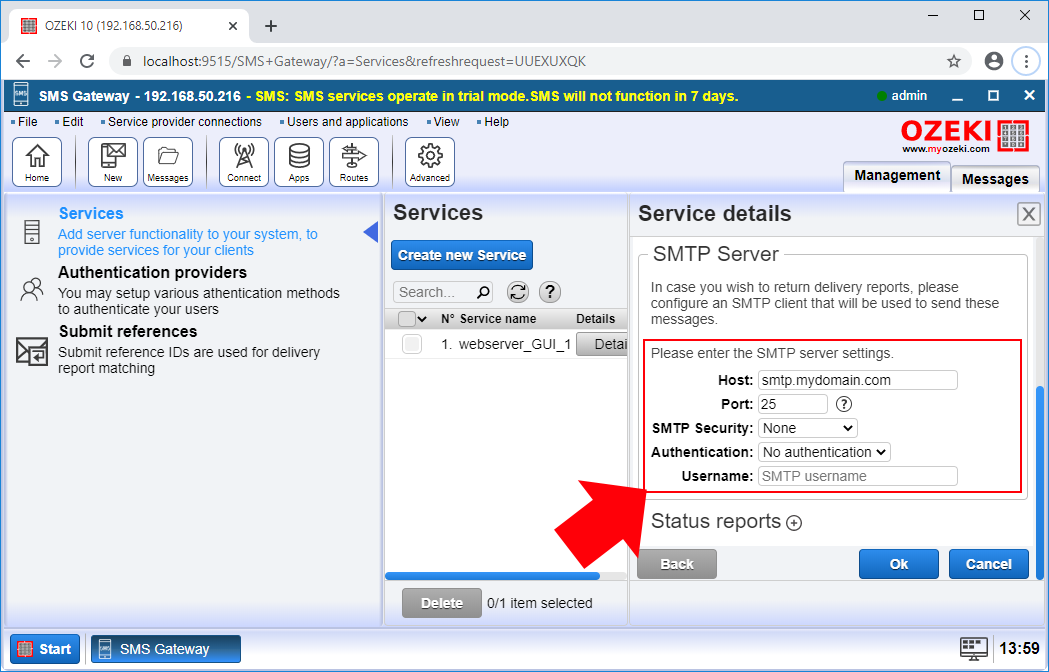 Figure 6 - Advanced configuration of the SMTP service