System Database Configuration
Storing messages in files and forwarding them afterwards can be time consuming with an average office computer, but databases offer a quite faster solution combined with SMS Gateway's power.
Find out how to connect your Ozeki SMS Gateway to your database for receiving and sending messages and how to use the database to store delivery logs for outgoing messages. If you have previously stored messages in user files, you should import them.

This page shows only the most basic steps to create your database connection. If you are familiar with Ozeki 10's SMS Gateway this would be enough. For further instructions please check the following subpages:

The most Basic Steps
You should start by running Ozeki SMS Gateway from Ozeki 10's desktop and clicking 'Edit/Server preferences' from the top menu of your SMS Gateway (Figure 1).


Figure 1 - Click 'Edit/Server preferences' on SMS Gateway's top menu
A new form should open up. Please select the 'Database/System database settings' tabpages on the form (Figure 2). Do not forget to tick the 'Use a database server instead of file system to store messages' checkbox. Then please specify the 'Database connection type' you are using at your company and add the connection string of your database connection driver. You can also check the different type of database statements belonging to different type of message actions.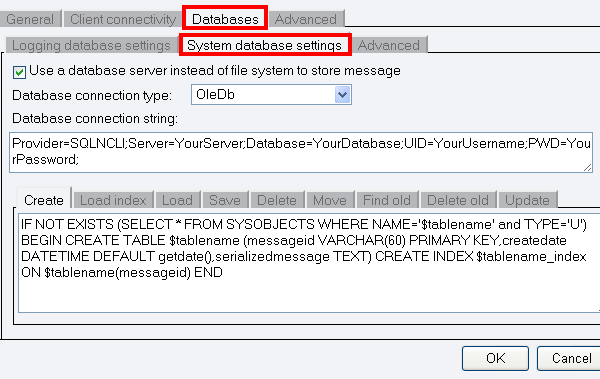 Figure 2 - Selecting 'Database/System database settings'
Keep in mind
You can receive an error if the system cannot find the messages. The reason for this is very simple: The system still searches them in the file, instead of searching them on your SQL database.