How to setup SMS to E-mail forwarding
This step-by-step guide shows how you can configure an E-mail User, so it can forward incoming SMS messages from a standard email client. The recipient's email address can be configured in the E-mail User or it can be the first word in the received SMS message.
An E-mail User can be installed and configured on Ozeki SMS Gateway to send and receive email messages. This page is about sending, so you should connect this user to an SMTP server (Figure 1).


Figure 1 - Incoming SMS sent as email
E-mail Users can be easily installed and configured through the browser GUI of Ozeki SMS Gateway. So first, open the SMS Gateway, and click on the Add new user/application (Figure 2).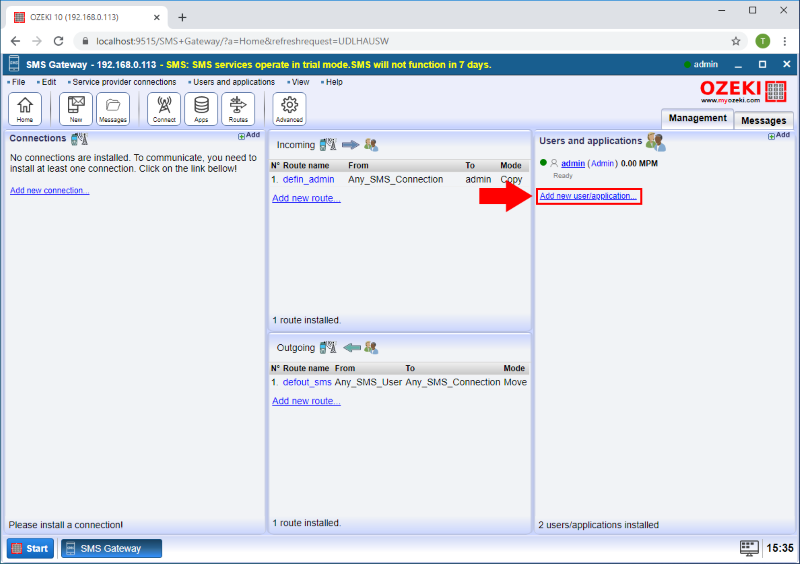 Figure 2 - Add new user
Here, in this menu, scroll down to the E-mail clients submenu, and like in Figure 3, select SMTP client by clicking on Install.

Figure 3 - Install SMTP Client
SMTP is an internet standard for email transmission. SMTP servers are used for relaying outgoing emails. On the From section provide the default sender address and On the SMTP server section, please enter the SMTP server's IP address or domain and the port number as you can see in the Figure 3. In case your SMTP server requires authentication, provide the username and password. You can also choose SSL connection if your SMTP server has a more secure connection.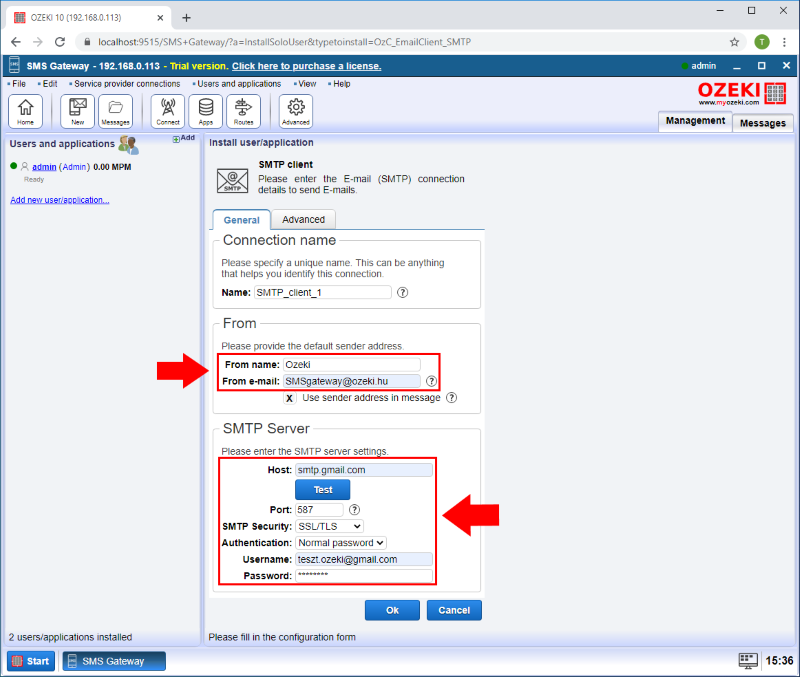 Figure 3 - Provide the SMTP server settings
Now switch to the Advanced tab (Figure 4) and make sure the emails are sent to the correct address. In the textboxes you can set the default recipient name and address.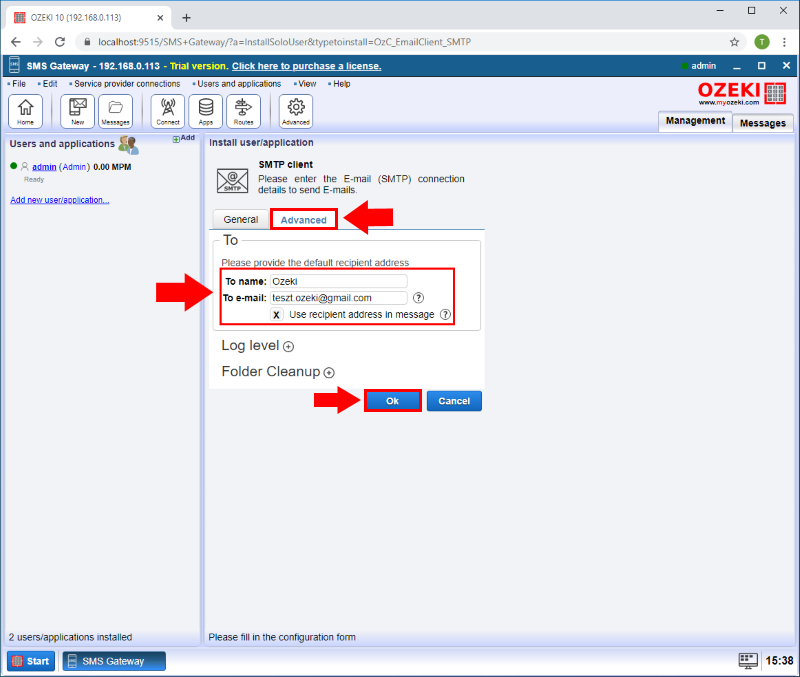 Figure 4 - Enter recipient address
Finally in the Events tab you can see that when an sms arrives on this SMTP client it is forwarded to the SMTP server which sends it to the recipient's email address.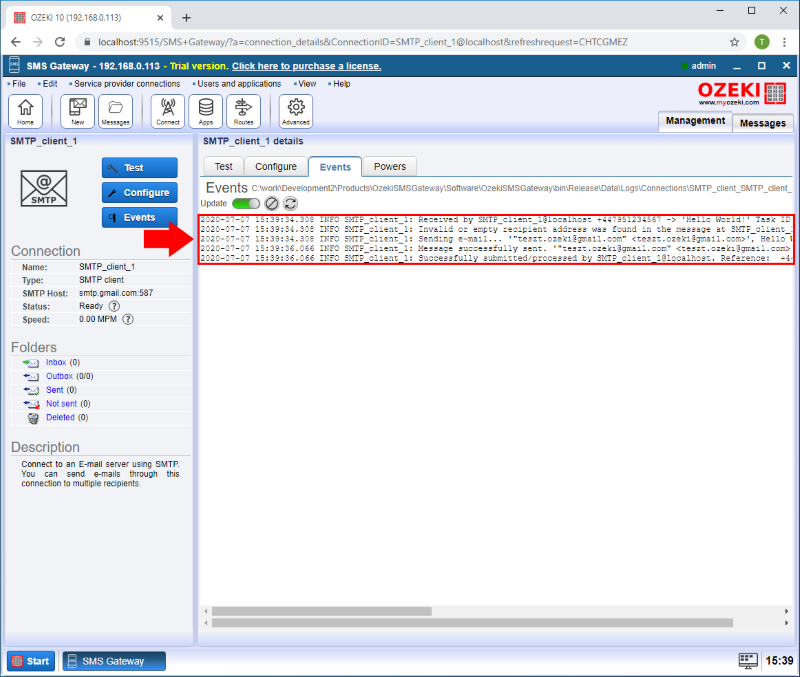 Figure 5 - SMS sent as e-mail