Product Activation
This page explains how you can activate your purchased license. To be able to use Ozeki with full functionality, you need to purchase a license, and you need to and activate it. During the purchase procedure you will receive a serial number from Ozeki in e-mail. Without activation, you can only use the software in trial mode for 7 days. (The trial mode does not require activation.)
To start the activation procedure, click on the "My Account" icon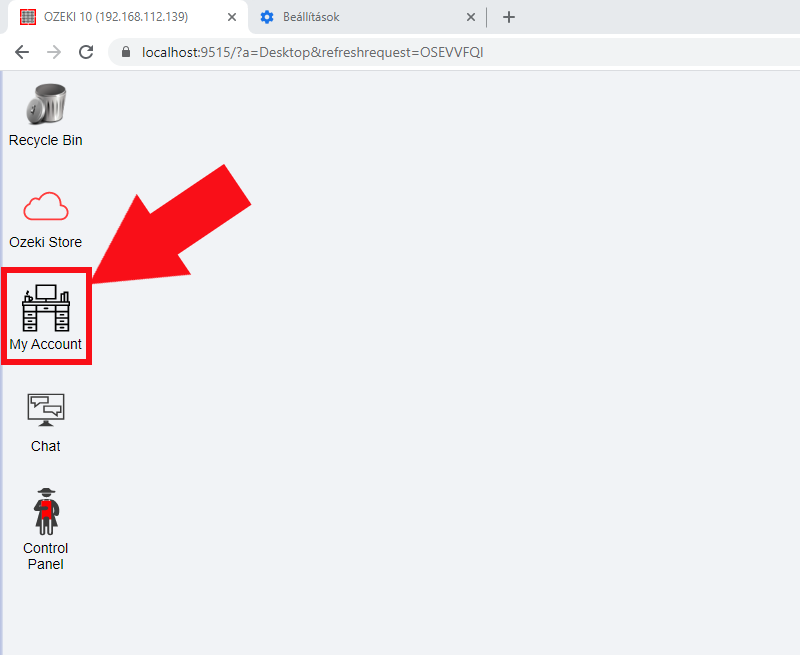 Figure 1 - My account
Then click the green" Add license code" button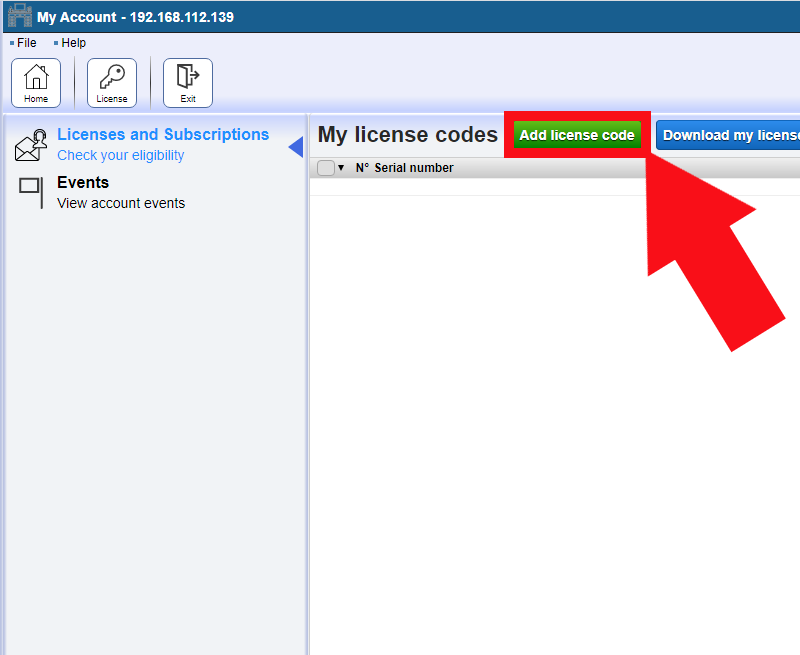 Figure 2 - Add license code
If you do not have an Ozeki account yet please click on "Create your Ozeki account" button.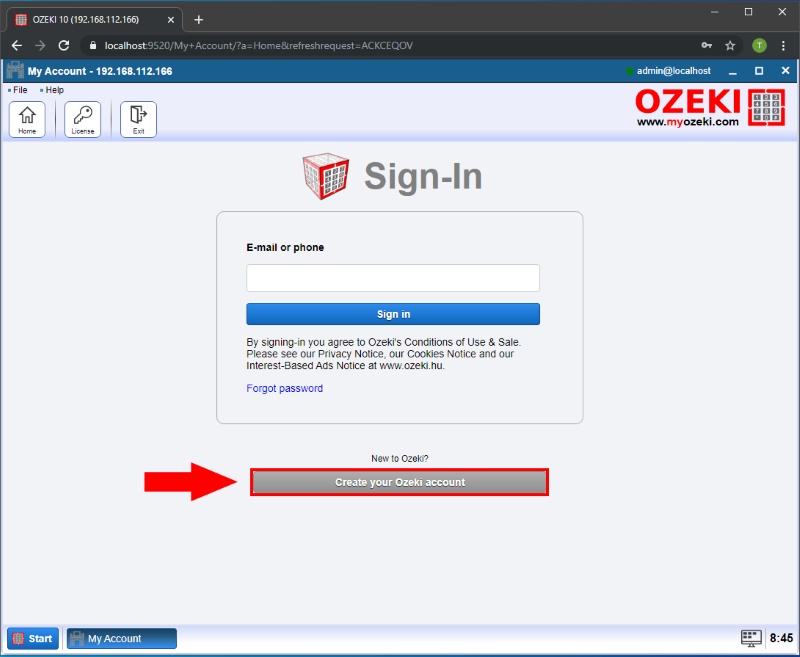 Figure 3 - Create new Account
Please enter your Name, Email address, Password and Mobile number, then click on "OK".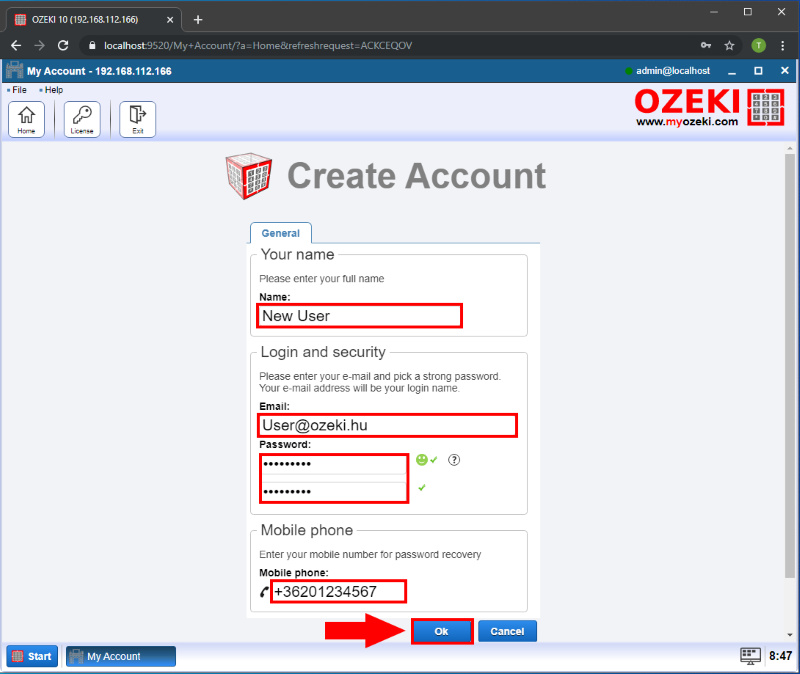 Figure 4 - New User
New Ozeki Account created.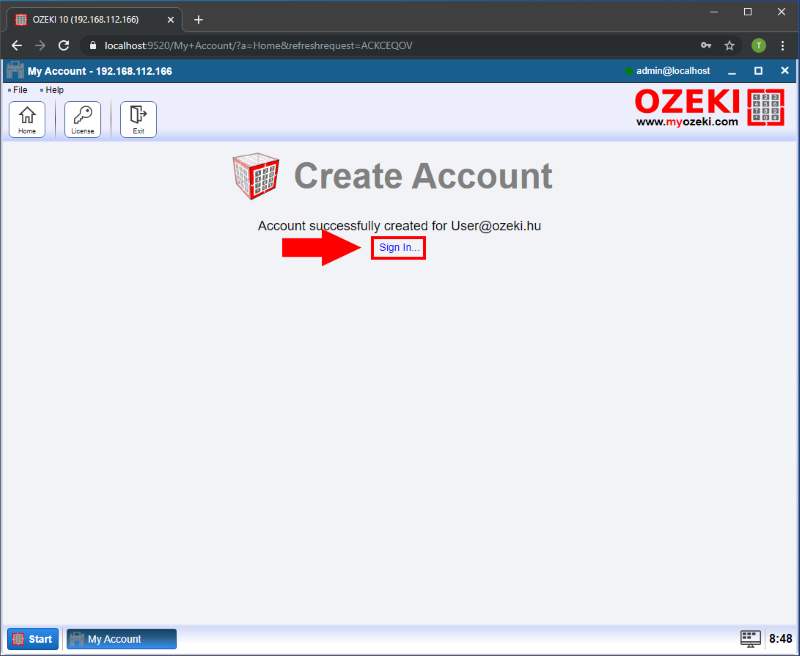 Figure 5 - Account Created
After you click on "Sign in", You can login with your Ozeki account.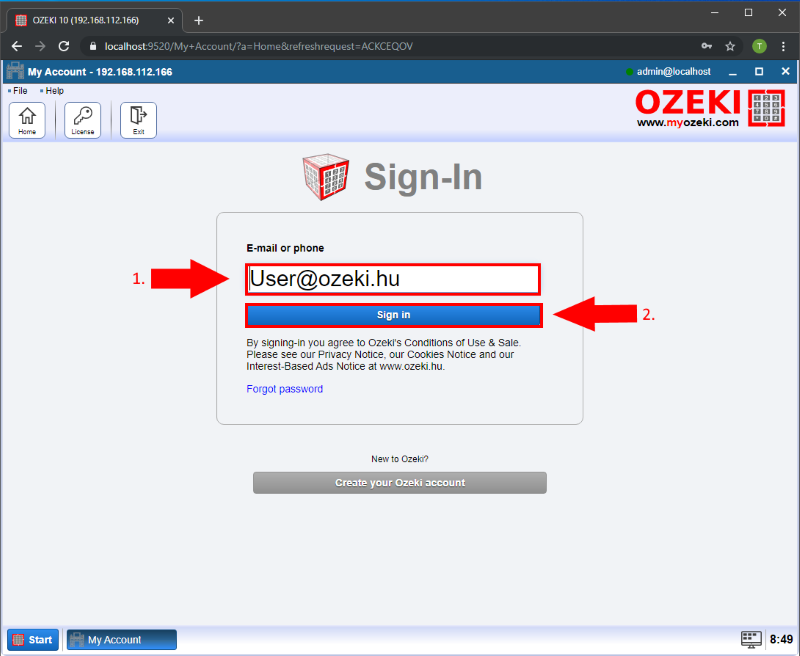 Figure 6 - Login with your Ozeki account.
On the next page you need to provide your serial number into the Serial No. textbox then click on "Activate" button.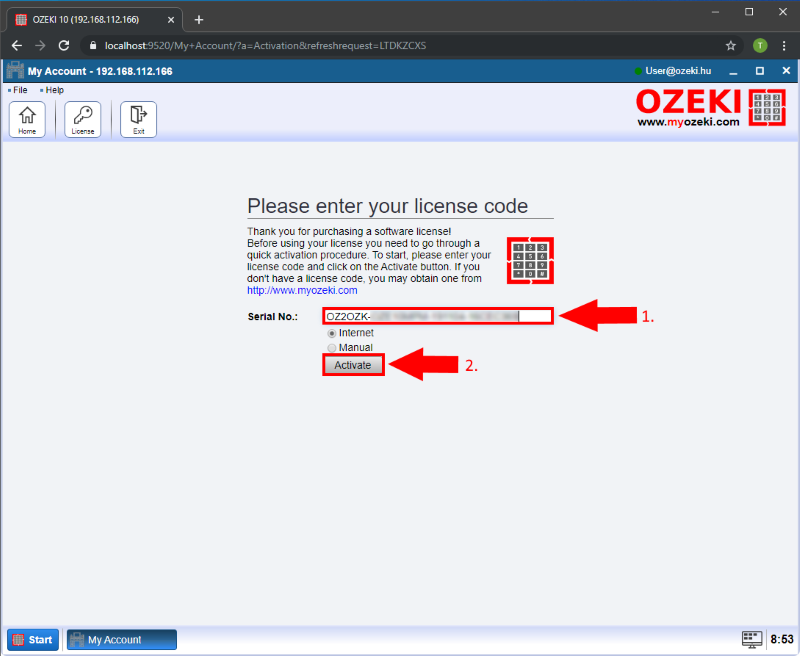 Figure 7 - Provide your serial number
If you have provided your serial number correctly you will see that your activation code has accepted and you can use the full version of the product without limitations.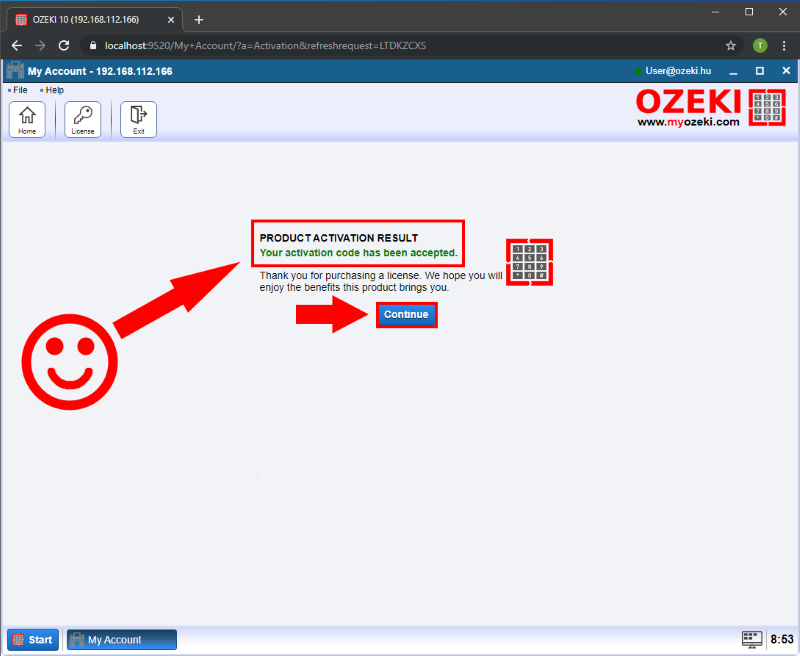 Figure 8 - Activation code accepted
In the Home page you can see your License codes.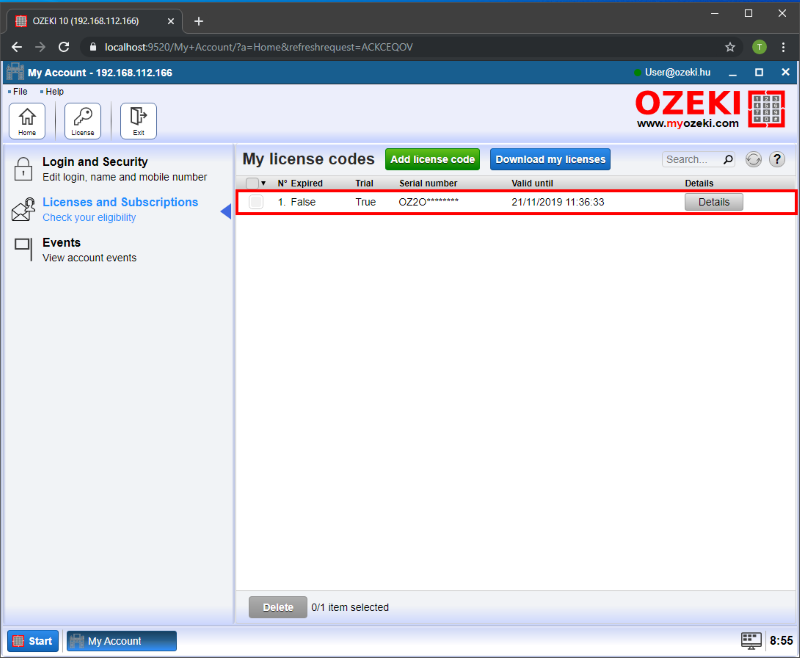 Figure 9 - My License codes