How to setup an SMPP service
If you wish to provide SMS service to your customers, the best protocol to use is the Short Message Peer to Peer protocol (SMPP), which is the most widely used IP SMS protocol in the world. Ozeki 10 SMS gateway has a built in SMPP server, that allows yout to provide SMPP SMS Service. In this guide you will learn how to enable the SMPP SMS service and how you can create SMPP user account, to allow your users (or customers) to connect to your system.
Step 1.) Create new SMPP user
To start installing and configuring an SMPP user in the Home page click the Add new user/application.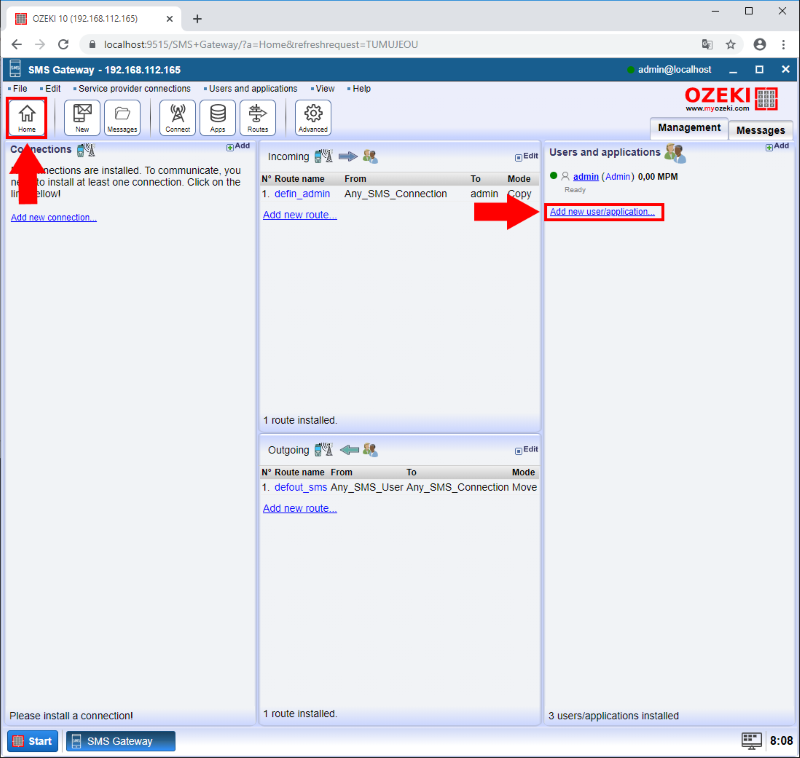 Figure 1 - Add new user
Then click the Install button next to the SMPP user in the list.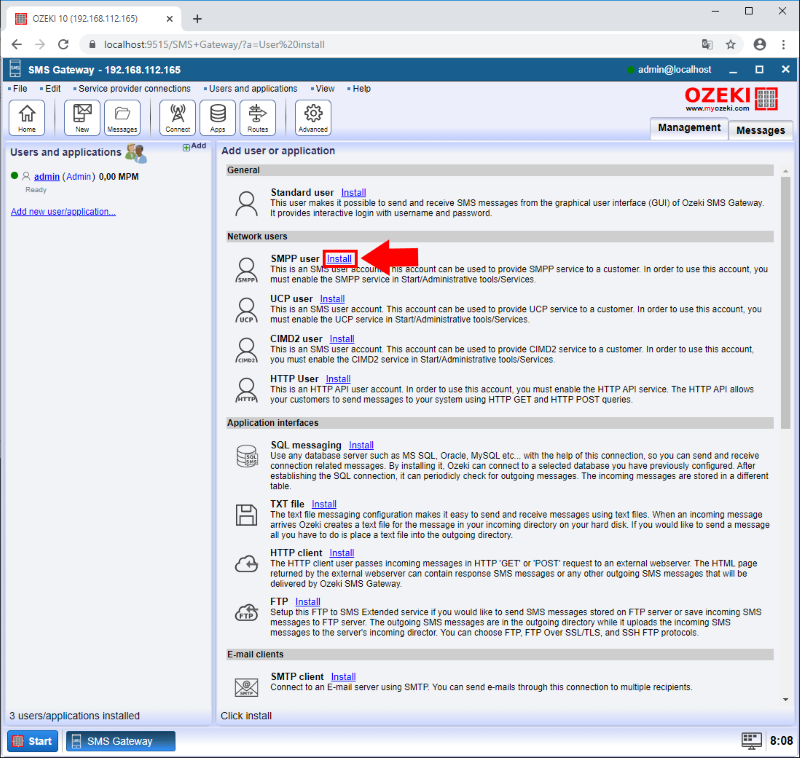 Figure 2 - Install SMPP user
Provide the Username and the Password for the new SMPP user.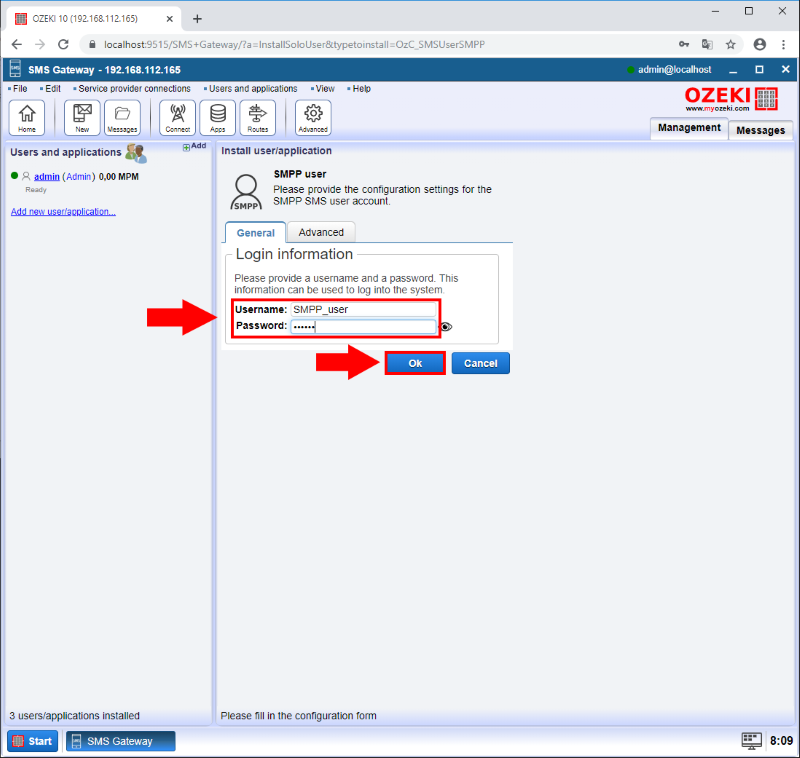 Figure 3 - Login information
Then you click on OK you will see the User's Events page.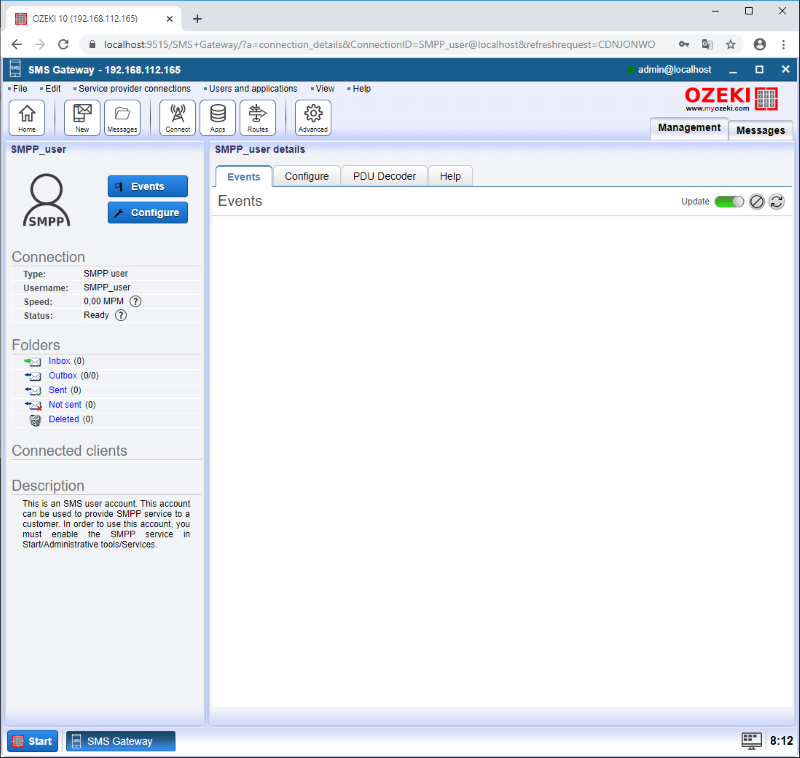 Figure 4 - SMPP user created
Step 2.) Setup an SMPP client on a different computer
To receive SMS via SMPP service connection You need an SMPP Client on a different computer. Here You can find detailed instructions on how to install and configure an SMPP Client connection for SMS messaging using the Ozeki 10 SMS Gateway software.
Step 3.) Check the Help tab about client connection details
In the User's Help tab you can see the connection details for clients.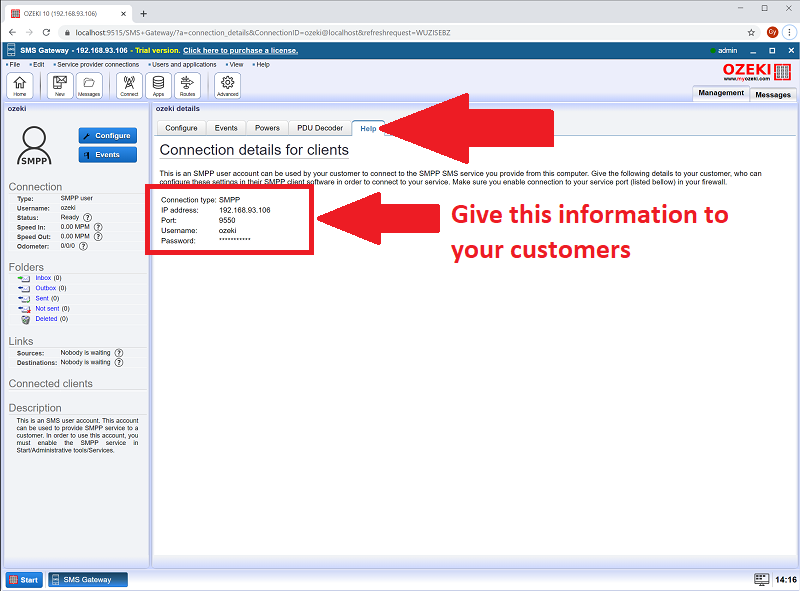 Step 4.) Check the logs about an SMS being received
If everything fine the message successfully received.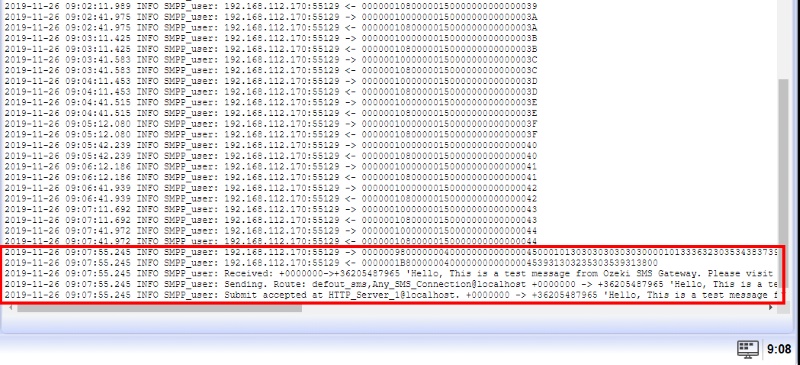 Figure 6 - SMS received